Notice Belgelendirme, Denetim ve İnceleme Hizmetleri A.Ş. was established in 2015. In 2016, it commenced its operations after receiving accreditation in accordance with ISO/IEC 17021-1:2015 standards. This accreditation marked the inception of the company's activities in the respective sector. In the subsequent step, in 2018, it was designated as a Notified Body within the scope of the 93/42/EEC Medical Device Directive by the European Commission, with Identity Number 2764.

Notice Certification, Inspection, and Audit Services Inc. provides quality management system certification services in compliance with ISO 13485:2016 standards and continues to engage in conformity assessment activities as stipulated by the 93/42/EEC Medical Device Directive.

Lastly, in November 2023, the company achieved the milestone of obtaining the 2017/745 MDR Notification, further validating its vision and commitment. This success is a testament to our dedication to providing services at higher standards to our clients.

Our company's primary aim is to represent our country in the field of product certification and set an example in the sector. We embrace the principle of continuous improvement, work with a team of technical experts, and continually enhance our qualifications. Upholding the principles of quality and impartiality, we aspire to be recognized as the leading conformity assessment organization in our country.

NOTICE In The World
Our company provides service in all countries in accordance with its policies and objectives in all sectors where it is authorized, accredited or operating. Our head office is in İstanbul and currently the countries we mainly provide service are Turkey, South Korea, China, European Union countries, United States and Canada.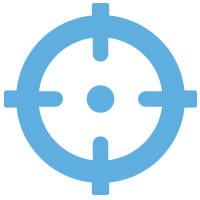 Mission
To provide customer service as a reliable international audit organization who Adheres to principles,
Respects its team and customers as the most basic principle,
Follows developments and changes in standards,
Continually improves the technical infrastructure,
Abides by impartiality principle,
Loyal to the privacy policy in all levels of the organization.

Vision
To become a model organization for its competitors with its awareness and recognition in the activity scope To transfer technical information and experience to the customers To become one of the foremost audit organizations in Turkey and Europe.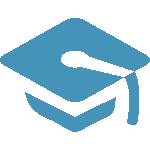 Experience
We started out with our team owning over 10 years' experience in the sector and are building the future with the valuable contribution of our recently joined personel.